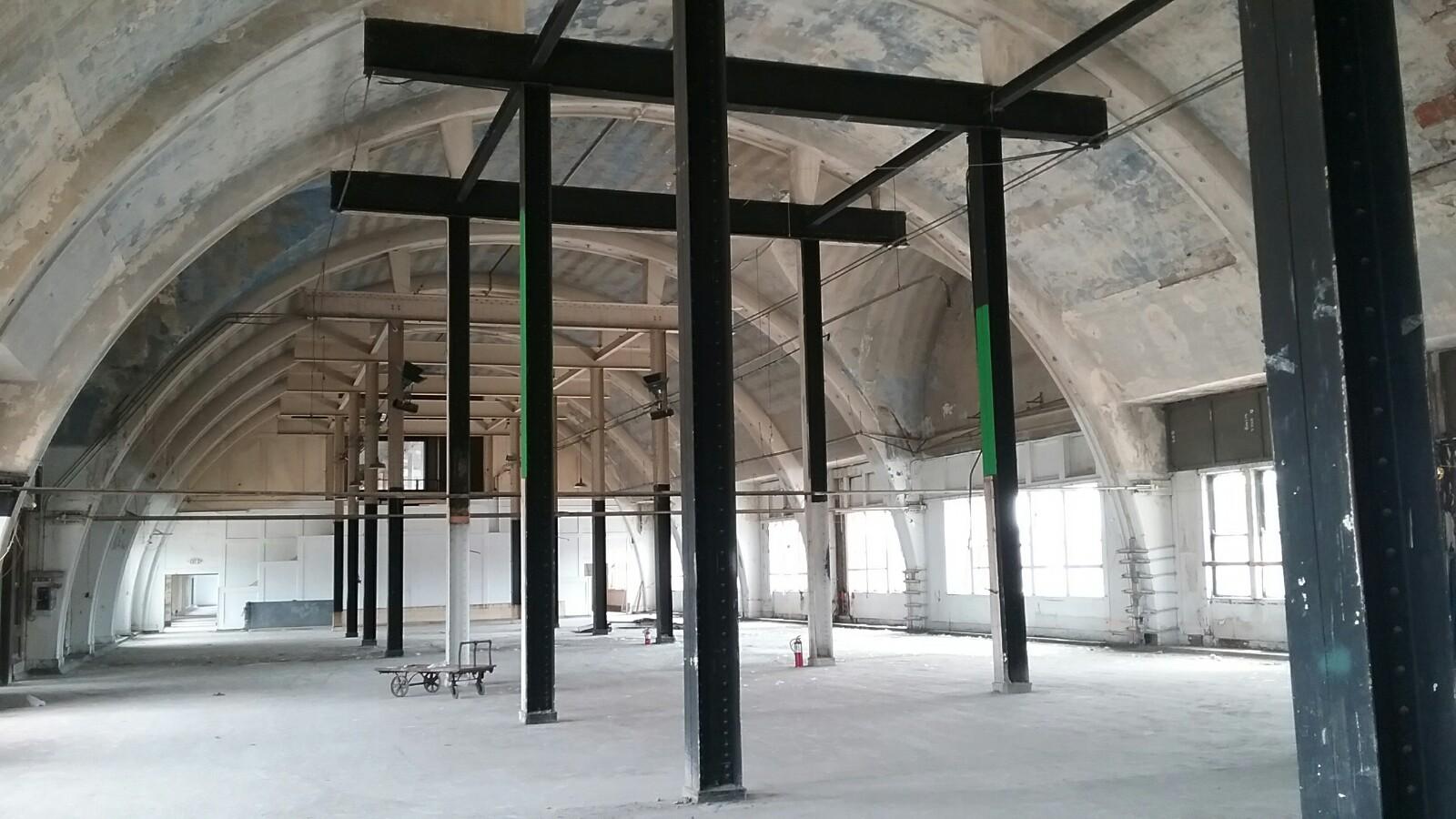 Article and Images Originally Published on WBFO By Mike Desmond – Aug 2, 2018 https://news.wbfo.org/post/pierce-arrow-building-being-re-purposed-areas-largest-geothermal-system
The Pierce-Arrow complex in North Buffalo is a familiar site to area residents, a symbol of a luxury car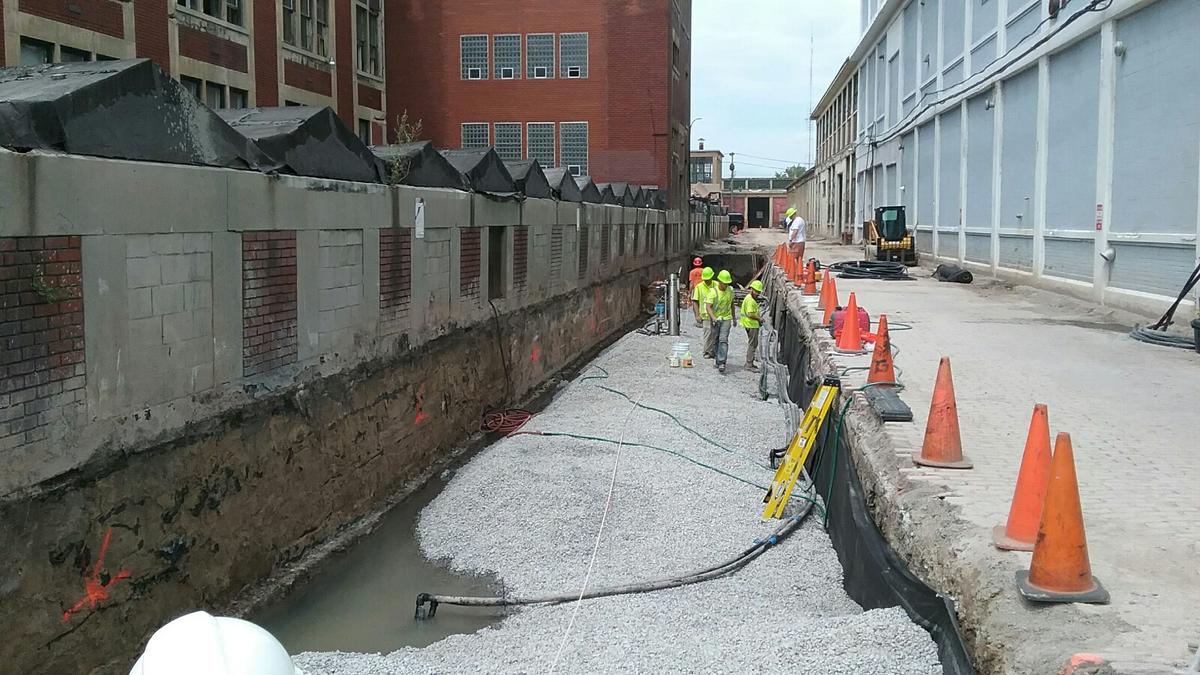 company that went away in the Great Depression. Now, remnants of the plant are being re-purposed by developers for housing and the Elmwood Avenue landmark is getting what may be the area's largest geothermal energy system.
Travelers who passed the old office building in recent weeks saw many indications of the construction project – concrete debris, orange netting, workers wearing hard hats, etc. – but they probably weren't sure about some different-looking equipment brought in to drill wells – 50 of them – to be used by the geothermal heating system.
"This building will have 50 wells that are all 350 feet deep, and all those wells are combined inside the building to one big heat exchanger," said Buffalo Geothermal owner Todd Schmigel, "and from there heat pumps are installed inside the building and those heat pumps generate the heat or the cool to condition the various spaces."
Schmigel said it may be the largest ever geothermal system in this area. The system is somewhat more expensive to install, but a lot cheaper to operate.
"It's green energy. It's free energy. Why wouldn't you take advantage of something that's beneath your feet to heat and cool a building? It's absolutely free energy," Schmigel said. "Once the system is installed, the payback period is a very short period of time and for the life of the system, your reduced energy costs are up to 70 percent."
The geothermal system will cost about $1 million and will heat and cool the more than $34 million conversion into 107 apartment units, a restaurant and some office space. The system is going in, as another contractor digs up the site for a brownfield cleanup. Other work to keep heating and cooling costs down includes the installation of insulation and energy-efficient windows.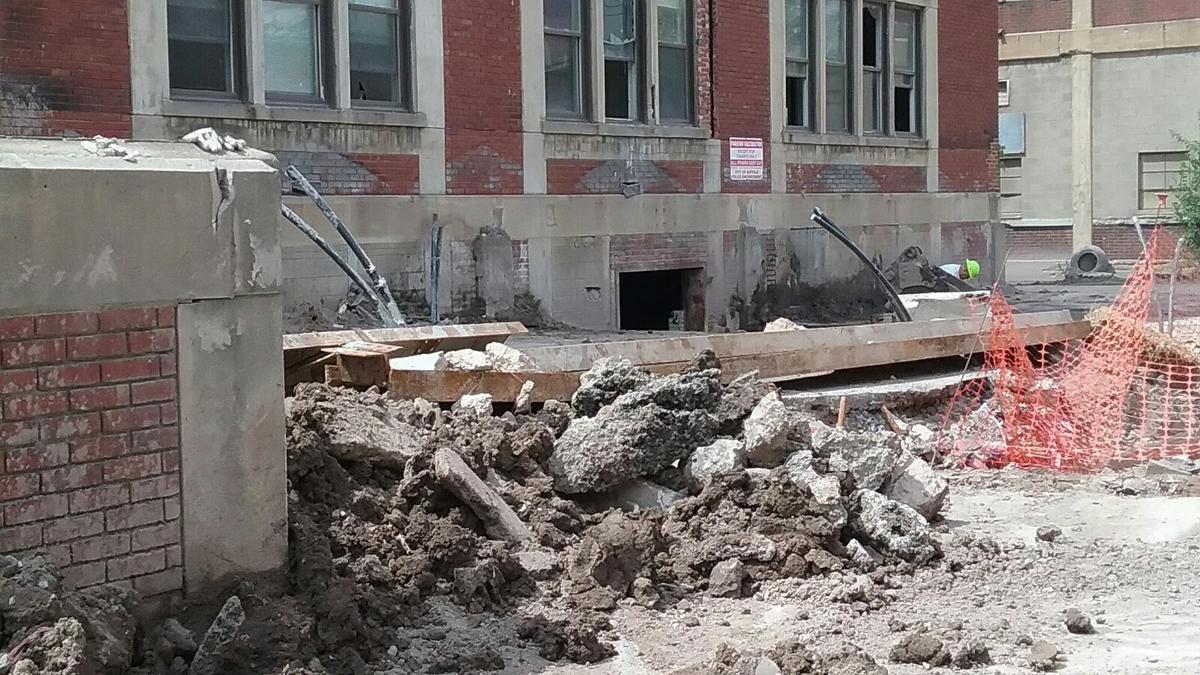 "We can't do all our steps until somebody else does theirs," said Schmigel. "We can't do the inside piping until the walls are built. We can't mount our heat pumps until the next step happens. So we'll be here for the duration of the project, which is about a year."
To visit the original article: https://news.wbfo.org/post/pierce-arrow-building-being-re-purposed-areas-largest-geothermal-system